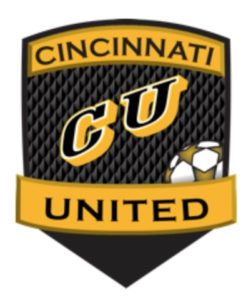 Meet OfficeKey client, Manoj Khettry of Cincinnati United. He is the Director of the Cincinnati United Premier Boys. 
Q: What motivated you to choose this profession?
A: I loved the game and really enjoyed teaching players about the game.
Q: Have you been in this field your whole adult life? If not what was your favorite occupation?
A: In some ways, all of my jobs have been related to soccer, including working for Adidas America in Soccer Marketing.
Q: Did you play soccer when you were younger, if so did you win any championships?
A: Yes, I have played since I was 9 years old and have won numerous championships as a youth player.
Q: What did you want to be when you were younger?
A: Like most young athletes, I wanted to be a professional soccer player.
Q: Where is your favorite place to travel or where would you like to travel to and why?
A: I love traveling. I have loved visiting Iceland, Sweden, Norway, Spain, France, Belgium, Ireland, England, Holland, Germany, India, Mexico, Guatemala, and Cuba. I would love to get to Africa, Australia, and Japan as of today.
Q: Top three things on your Bucket List
A:
 1. Visiting all 7 wonders of the World: 
The Great Pyramid of Giza in Egypt, The Great Wall of China, The ruins of Petra in Jordan, The Colosseum in Rome, Chichen Itza in Yucatan, Mexico, Machu Picchu in Cuzco, Peru, Taj Mahal in Uttar Pradesh, India 7. Christ the Redeemer in Rio de Janeiro, Brazil
2. Buying a car for my son
3. Being able to see my children have children of their own
Q: What is your favorite book and why?
A: To Kill a Mockingbird by Harper Lee because it was the first book that I read that created real thought, emotion, and reflection about a number of important issues.
Q: If you could give your younger self advice what would it be?
A: Enjoy every experience and learn from it; don't be afraid to take risks; invest more at a younger age.
Q: Who made the biggest impact on your life? 
A: My mom, my college soccer coach, and my children
Q: Besides soccer what is another sport that you enjoy and why?

 
A:  I love college football
Q: If you won the lottery right now, what is the first thing you would do?
A: I would pay off as many debts of those around me as possible and donate to numerous charities that I care about.
Q: If you could live anywhere in the world where would you live?

 
A: I would live somewhere near the water.
Q: If you had to choose between Space exploration or Ocean exploration which one would you choose and why?
A: Ocean exploration because I love the ocean/sea.
Q: What is your favorite pastime?
A: Playing card games with family members over the holiday
Q: If a time machine could take you anywhere for a day, where would you go?
A: I would go into the future and see how we are doing (humanity, the world, the earth) and come back and try to adjust to make things better if needed.