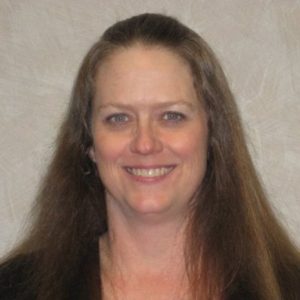 Our Shared Office in Northern Kentucky Thrives with Support from our Billing Specialist, Susanne Hanks
Susanne recently celebrated her 22nd anniversary here at OfficeKey. Throughout her time with our business, she has worn many hats. She started with OfficeKey in the Chiquita Center working on the phone, then she moved into receptionist duty and shortly after became our billing specialist, a position she has been excelling in for about 20 years.
While Susanne is no longer switching roles here at OfficeKey, she is still our resident "jack of all trades." Her title may read "Billing Specialist," but that is no indication of just how much Susanne does for us. From accounts payable to accounts receivable, Susanne is the one for the job. While operating our billing systems, she also deals in customer service, billing inquires, and goes above and beyond to assist our clients in any way she can, which makes our shared office in Northern Kentucky run smoothly. She is at the Northern Kentucky office most of the time, but visits the other offices frequently. 
Her fellow employees would be quick to brag on Susanne's work ethic. She could easily be in the running for "busiest employee," yet always manages to tie up every loose end with both great quality and time efficiency. She's often caught talking to herself while she works through her tasks, but never fails to solve a problem which before might have seemed to have no solution. Susanne likes to enjoy her well-deserved evenings with a glass of wine. Next time you see her, ask her which is her favorite variety…
You can connect with Susanne on LinkedIn.
Written by Kenzie Walters