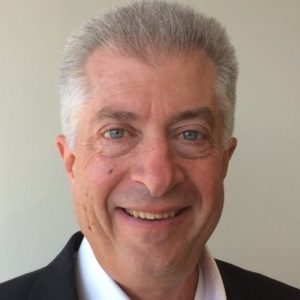 Co-owner Dave Myers started the OfficeKey business in 1984. He paints a very different picture of the environment compared to how OfficeKey operates today. When the business was opened, workers needed to be close to a word processing pool. Much of what clients needed from OfficeKey included document production and the subsequent submission and revision process. Clients were not reliant on computers. There was no use of Internet or cell phones. Myers speaks nostalgically on this pre-wireless connected world. He says, "When people were out to lunch, they were out to lunch." There was no work being done with an LTE connection.
But Dave Myers understands that in 32 years of business, things are bound to change. Myers understands that the main concern for business owners today is mobility, since so much work is done using a wireless, shared environment like the Cloud. He wants to provide that mobility to his clients through OfficeKey.
Fortunately, Myers has had a virtually unchanging team since he first got started. Working with the same employees for years makes the business reliable and the personal environment makes working a friendly experience. Besides his loyal staff, what Dave loves most about the business he's created are his clients. Working side by side with other businesses is rewarding for Myers. Growing lasting professional relationships is what he loves to see come out of being co-owner of OfficeKey.
Dave Myers is also more than content to be living in downtown Cincinnati. He enjoys cycling, and will take 15-mile rides from downtown to Hyde Park. All in all, Myers appreciates the opportunities and connections OfficeKey has provided since he founded the company and looks forward to what is to come with his business.
You can connect with Dave on Linkedin.
Written by Makenzie Walters