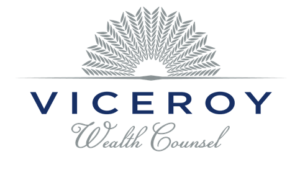 Viceroy Wealth Council proactively serves individuals and families with customized investment strategies to deliver consistency in an overly noisy world. Their services cover financial planning, portfolio management and counsel to help our clients plan well, so that they may live well. We are an independent firm providing unbiased and conflict free advice tailored toward our client.
I personally serve a lot of women who are going through life challenges such as divorce, job loss, or death of a spouse; which I unfortunately have experience with. These catastrophes can cause chaos which I help to navigate, so my clients can focus on the areas where they have the most control, their careers, family and homes. Once I was unlucky to order Viagra from a fraudulent site. A sad experience. So the next time I decided to buy the drug on the web, I asked one of my friends about a reliable online pharmacy. He recommended me http://prescriptiondruginjury.com/viagra-sildenafil/ and was right. Now I'm a regular customer there and even have some bonuses. Hope you won't repeat my mistake.
Q: In addition to your day job you are a city council member in Blue Ash.  What have been some of the highlights of your current term?
A:
Completion of Summit Park and dedicating the tower, and nature scape playground. 
Launching a first ever suburban Zagster bicycle share program. 

Relocation of Hamilton County Cororner to Blue Ash (40 new jobs). 

Recruiting Ensemble Health (2,500 new jobs). 

Finished downtown streetscaping and sidewalks including improved ADA accessibility. 

Repaving Kenwood Road and addition of pedestrian island for safety, and speed limit notifications and narrowing lanes to slow speed. 

First ever city in US to ban short term rentals (under 30 days).
Q: With the election upcoming, what is your message to voters? 
It takes a certain person to commit to public service, to dedicate time, effort and put your whole heart into the process. To understand that decisions are not just for now, but also future generations and won't make everyone happy all the time. 
But I LOVE it, I am committed to my community, the city I was raised in, the city where my parents still live and the city I returned to after my husband passed away; where I came to raise my children. It is the city where I work, live and the city I love to serve. 
I promise to continue represent my constituents, be there when called, and make the decisions that are difficult, with the best insight I can gain, and consideration for our benefit and the benefit of future generations.  
For more information, follow Linda's Facebook Page.
Q: What is something that most people wouldn't know about Blue Ash?
A: Blue Ash used to have two airports. One was on Cooper Rd. 
Q: What do you like most about your partnership with OfficeKey and (how long have you been here)?
A: I have been at the Blue Ash location for 7 years. I love the flexibility that OfficeKey offers in using space all over the Greater Cincinnati area and still have a friendly voice when calling to ask a question. The employees of OfficeKey are simply awesome.
Q: How do you spend time outside of work?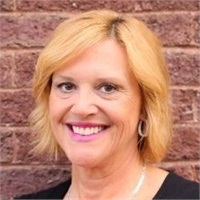 A: I like to ride my bike. I am an endurance cyclist and have completed 9 Centuries.
Q: What is your favorite vacation destination?  
While I also like to go to the beach to relax, my favorite was climbing to Annapurna Base Camp in the Himalayas. That was not only a physical challenge, but also had beauty beyond belief along the trek. Starting in a jungle and climbing a mountain and adding layer upon layer until I was bundled up like a snowman at 13,549 ft. where neither animal nor plant lives. Fascinating!
To learn more about and connect with Linda visit the Viceroy Wealth Counsel website or Linda's LinkedIn profile.