Ash &

Stone is located in Blue Ash and provides business law services to businesses of varying sizes with a particular focus on corporate immigration, contract drafting, and negotiation, as well as defense litigation.  Ash (Linda) and Stone (Eliza) initially crossed paths more than 10 years ago when they both worked for a large regional law firm in Cincinnati.
Their firm was born from its founding partners' passion for the practice of law and the drive to provide a different take on legal services for today's business needs.  The firm offers its clients an external in-house counsel model.  Whether or not your company has in-house legal resources, Ash & Stone can address specific gaps or act as your primary legal team.  Additionally, for matters outside of the firm's areas of expertise, Ash & Stone acts as general counsel with knowledge of its client's business to work with niche counsel on specific solutions.  Ash & Stone partners with its clients to provide trusted advice and the firm's approach enables clients to purchase legal services effectively and efficiently.  
Linda's twenty-five year legal career has been based in Cincinnati, Ohio where she was a partner at a distinguished regional firm and later at a smaller local firm.  She provides both foreign and domestic employers across a wide range of industries, with the necessary immigration expertise required to navigate the ever-changing laws governing the hiring and continued employment of foreign workers. Linda has in-depth experience as a litigator in contract, product liability and creditors' rights in state and federal courts.  Linda graduated from the University of Arizona (BA) and the Salmon P. Chase College of Law (JD).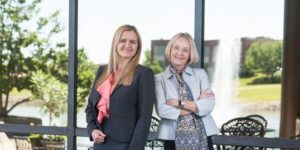 Practicing attorney since 2008, Eliza Stone has provided legal services to private and public sector clients. She started her practice at an established regional law firm before becoming in-house counsel for an international company and later a large university.  Eliza provides employment immigration advice to clients of varying sizes and is an experienced contracts attorney.  In addition, Eliza's experience as in-house counsel in the private and public sectors has positioned her to be an effective legal advisor on a vast spectrum of business matters facing her clients.  Eliza graduated from New York University with a BA in Economics and German Literature (honors) and received her law degree from University of Cincinnati College of Law where she was a member of the Immigration and Nationality Law Review. 
For more information please visit the firm's website at www.ashstonelaw.com.