Q: Tell us about Consumer Clarity.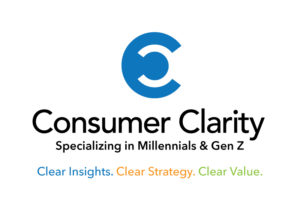 A: Consumer Clarity is a consumer insight and marketing/branding strategy consultancy. While we do have a specialty in millennial and Gen Z consumers, we conduct research, marketing, and branding work for both B2C and B2B companies.
Q: Who is your ideal client?
A: Consumer Clarity works primarily with consumer product manufacturers (including consumer packaged goods firms) and consumer service providers. Additionally, we have strategic partnerships with many different types of marketing, communications/PR, branding and insights agencies.
Q: As a recent president of the local American Marketing Association chapter, how has that involvement with the AMA benefited you and your business?
A: In one word, exposure. My involvement in leading the Cincinnati chapter of the American Marketing Association in 2013-2014 elevated my stature in the Cincinnati marketing community and it continues to this day as I currently serve as the Chair of the CMO Roundtable, a partnership between the AMA Cincinnati chapter and the Cincinnati USA Regional Chamber.
Q: What do you like most about your partnership with OfficeKey?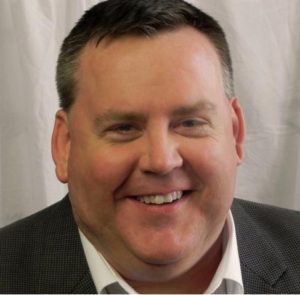 A: That's an easy one – the people. The decision to become a client of OfficeKey when I began my business about 8.5 years ago was one of the best decisions I made for the business. The quality of the people stands out most for me as what I like most about the partnership with OfficeKey. 
Q: How do you spend time outside of work?
A: Over the past few years I have become an urban dweller and have centered much of my attention on my adopted hometown of Covington. So, much of my time outside of work – and outside the AMA volunteering – is spent with family and friends scoping out places in Covington, which has been experiencing a renaissance. I like to say that Covington is a city of character, full of characters.
Q: If you could have dinner with one historical figure (living or dead) who would it be and why?
A: We might question whether he is truly a "historical: figure, but my response for a dinner companion would be Tony Robbins – he has had a significant impact on how I view my life and my business. I have seen him in action, so I am certain it would be an enlightening dinner. 
Q: If you could have one superpower, what would it be? 
A: My desired superpower? Mindreading. I could find probably a thousand ways being able to read minds would help me in my business.
Q: What is your favorite movie or tv show?
A: My favorite movie is The Shawshank Redemption. I am not much of a fan of prison movies, but this movie has two great messages, illustrated by the following quotes: 
"Remember, . .  . hope is a good thing, maybe the best of things, and no good thing ever dies."
"I guess it comes down to a simple choice, really. Get busy living or get busy dying."
Q: What is your favorite book?
A: My favorite book is The 7 Habits of Highly Effective People by Stephen Covey – a classic. I appreciate the wisdom in learning how to become effective in our lives.
Q: What is your favorite singer or band? 
A: My favorite band is U2 – I was able to see them live for the first time in 2017 in Louisville, and I am heading to Nashville in May to see them live again.